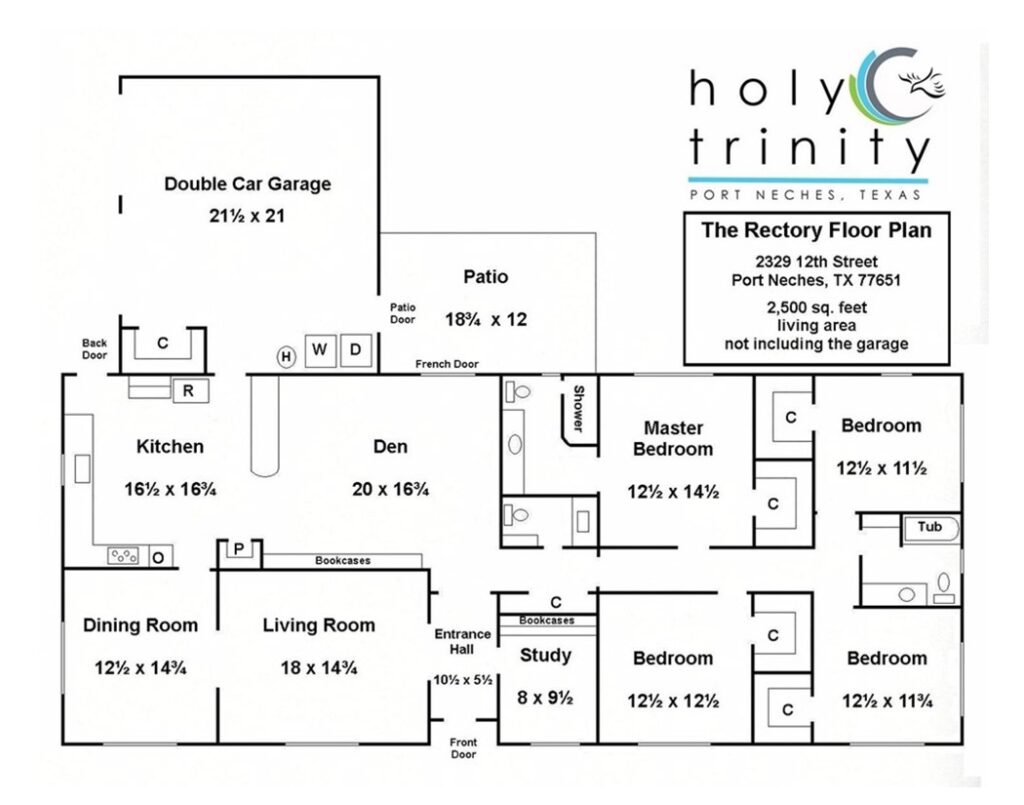 As the young Holy Trinity parish grew, the decision needed to be made as to whether the parish would reimburse clergy for housing expenses or whether it would provide a rectory.
In 1964 the decision was made to construct a rectory in a new subdivision on the corner of 12th Street and Canal Street. In November of 1964, The Right Reverend Scott Field Bailey, Bishop Suffragan of the Episcopal Diocese of Texas, blessed the new rectory during an open house for the parishioners.
Built intentionally to be a home for growing clergy families, the 2,500+ square foot. residence claims 4 bedrooms, 2 1/2 baths, a den and kitchen, a dining room, a living room and a study. Our rectory underwent a complete makeover in 2018 with updated kitchen appliances, counter tops, paint, cabinets and flooring throughout the home as well as the addition of a backyard privacy fence.
The rectory has a gas stove, a refrigerator with icemaker, a dishwasher, microwave oven and a washer/dryer in the garage. The central heating is gas as is the hot water heater.