AT HOLY TRINITY . . . we believe faith begins with community: a meaningful haven to explore our beliefs and concerns, and experience God's grace among people who care about us. The fruits of our community we express in worship, using all of our senses — sight, sound, smell, touch and taste — to enter into dialog with God. That dialog is expressed in many forms as we gather throughout the week; a deliberate and thoughtful articulation through sacred music, scripture, prayer and sacraments. This shared holy experience, in turn, forms and nurtures our community, as well as the individual. This community, transformed by its faith, bears witness to that experience of God in the world in which we live. In its commitment to the health, education and welfare of others here and abroad, the people of Holy Trinity strive to be meaningful in the lives of those around us. In other words, our faith does not stop at the church doors. We marvel in God's creation and celebrate with thankfulness. From family dinners to the small groups we foster a sense of belonging, we welcome all to share in our extraordinary and nurturing parish life. In addition, we strive to provide a sanctuary for prayerful worship within a respectful and welcoming environment and to meet the spiritual needs of our parishioners and community, using Christian ideas and values. We also strive to promote Christian fellowship and to build a strong and vibrant parish which serves God, supports the spiritual growth of its members, and teaches the word of Jesus Christ through worship, outreach, personal example, and respect for the spiritual growth of those around us.

Susan Youngblood
Susan Youngblood joined the staff of Holy Trinity in the Spring, 2014. A life-long resident of Port Neches, Susan graduated from Port Neches-Groves High School and earned a bachelor degree in Social Work from Lamar University in Beaumont, Texas. In addition to working in social work in Jefferson County, Susan has worked as a substitute teacher and as a church secretary.
She is married to Paul Youngblood and is the mother of three adult sons: Greg, Adam and Eric.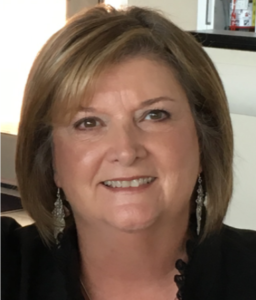 Tyanna Herford
Tyanna Herford is our bookkeeper/treasurer.
She joined the staff at Holy Trinity in January of 2016. Tyanna is a long time member of Holy Trinity serving in various ministries: Daughter's of the King, Eucharistic Minister, Cookie Makers, and wherever else she can volunteer here. Tyanna is a resident of Port Neches, a retired high school and post-secondary teacher, having taught in Port Neches ISD, Nederland ISD, Aldine ISD, Windham School District (prison system), and Lamar University-Port Arthur.
She is the mother of 3
and grandmother of 6.

Rodney Powell
Sexton 409-722-6238
Rodney Powell has been an active member at Holy Trinity all his adult life. He has served in many parish position in youth work, Vestry membership, Lay Reader and Eucharistic Minister. Rodney is also an active member of the Mid-County community, supporting many social, civic, school and political activities. Rodney has served as Sexton of Holy Trinity for over 15 years.
J. Larry Domingue
Larry grew up in Groves, TX. He graduated from PN-G; then received a Bachelor of Science Degree and teaching certification from Lamar in Music and Biology. He later received a Master's Degree in Guidance Counseling.
Larry taught at the International School in The Netherlands for 3 years before transferring to the Izmir American High School in Turkey.
For 11 years, Larry taught band and choir at Feltwell Jr High School/Lakenheath American Middle School in England.
His last 20 years of teaching band and choir were in two locations in Japan: 13 years in northern Japan on Misawa Air Base at Edgren High School, then 7 years at Kadena High School on the tropical island of Okinawa.