An interesting fact about Jefferson County is how closely interactive its many communities are. For this reason, an Episcopal parish in Jefferson County may have members driving from communities all over the county and even outside the county. By Houston, Dallas and San Antonio standards, our distances are not great at all. Half a mile west from Holy Trinity, one crosses railroad tracks on an overpass on TX 365. At the top of this overpass, one's left front tire is in Port Arthur, one's right front tire is in Nederland and the two rear tires are in Port Neches. We are a tight knit group of individual communities working, shopping, playing and worshipping together.
​The members from Holy Trinity come from Port Neches, Nederland, Groves, Port Arthur, Beaumont, Hamshire, Fannett, LaBelle, Orange, Orangefield, Vidor and Lumberton. It's kind of neat to think about, but it does mean that our ministry geography is very large indeed!
School

Holy Trinity's Rectory is located in Port Neches meaning the children of the clergy would attend one of the following schools.
Ridgewood Elementary K-3

Port Neches Elementary 4-5

Port Neches Middle School 6-8

Port Neches-Groves High School 9-12
For the 2022-23 school year, there are 16 public schools serving 4,984 students in Port Neches-Groves ISD School District.
This district's average

testing ranking

is 8/10, which is in the top 30% of public schools in Texas.
Math proficiency

score of 55%
R

eading proficiency

score of 52% (versus the 47% statewide average).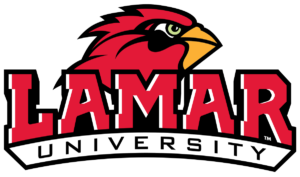 Many students begin their college career at Lamar University about 10 miles away in Beaumont, Texas. Lamar is one of the fastest growing universities in Texas offering more than 100 programs, from bachelor's to doctoral degrees. Right next door to Lamar is the Lamar Institute of Technology, which awards degrees at the associates level. Lamar Institute of Technology offers more than 50 degree and certificate programs in fields like healthcare, energy, technology and public safety—along with general education courses, continuing education and dual enrollment options, both on campus and online. There is also a campus of Lamar State College Port Arthur about 7 miles away. LSCPU offers Associate of Art Degrees, Applied Science Degrees, as well as 34 Technical Programs.
The closest medical facility is Southeast Texas Medical Center which is only a few miles down the road from Holy Trinity. It is a 204 bed facility offering all private rooms and quality care for chest pain, stroke, neonatal, orthopedics surgery, as well as psychiatric care. For more extensive care, St Elizabeth and Baptist Hospitals are located in Beaumont only 20 minutes away.
Local Resources and Clubs
Knights of Columbus, Masons, Eastern Star, Littl

e League, Girl Scouts & Boy Scouts of America, Select Sports Leagues, Sertoma, Lions Club, and the Quilting Guild.